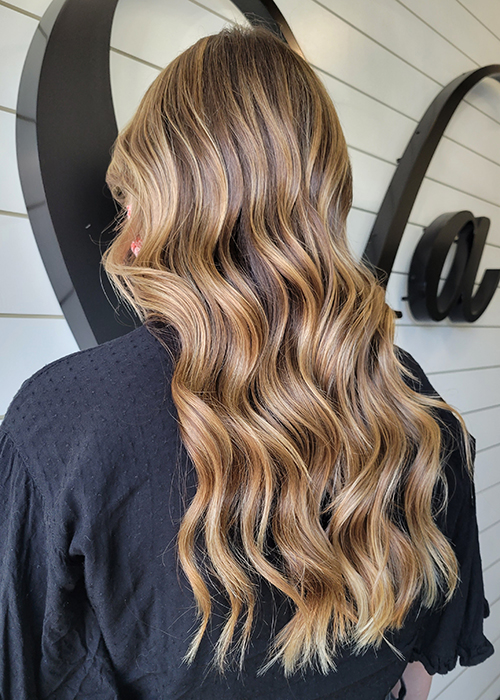 the beauty of balayage
Balayage is a French hand painted technique that results in a more natural blend of tones & softer grow out, giving you more days of loving your hair between salon visits.
Traditional highlighting techniques typically result in uniform strands of color and can contribute to a stripey appearance or lack of dimension, needing more maintenance and adjustments over time. Balayage, as a technique, can be used to achieve any number of looks: from mimicking traditional highlights, ombre, peekaboos, and so much more.
Balayage also utilizes clay based lightener, resulting in less stress to the hair, so you can enjoy healthier color. Are you ready to experience the beauty of balayage?